Eastlake North High School


Class Of 1969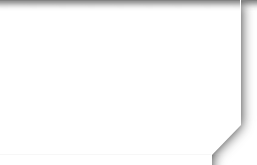 Frank Margheret D.D.S.
Profile Updated:
August 4, 2013
| | |
| --- | --- |
| Residing In: | Willoughby, OH USA |
Children:
According to a very reliable source closely related to a classmate now living in Delaware, I have three More…

children in Mongolia. I was not told by this source if the specific reference was to Inner or Outer Mongolia, but there is a rumor that Dave Radtkin is deciphering the secret code on the cover of our senior yearbook and will reveal the truth regarding my purported progeny in person to me at the reunion. I've been advised by counsel to bring my checkbook in case there are any child support issues to settle.
Yes! Attending Reunion
Comments:
Said counsel has advised that I make no comments at this time other than I am still eating pizza (this will be evident when you see me at the reunion).
School Story:
I'd rather talk than type. See you Friday at the Captain's Club and Saturday at Pine Ridge and Sneakee Pete's.
Just a few random thoughts about Mrs. Hooven. Our fourth grade classroom was in the Willowick Jr. High building while Royalview was being expanded. "Miss Lemmerman" had only taught for one year prior to our class and she invested a lot energy and enthusiasm in her teaching.
Her father had been a mayor of Lakeline and she must have also been interested in democracy because she had a suggestion box for students to contribute ideas, made by Kathy Cunningham and Judy Bidelman, who were also elected class officers.
At the end of the year she announced she was leaving Royalview and was getting married. Then she invited our class to a beach party at her (parents') home in Lakeline. There were sandy beaches along the shore back then. She also had a new red Corvair. It didn't quite have the muscle of Mr. Kinsella's '61 Thunderbird, but the Corvair was a brand new model and it was a convertible !
One other memory that provoked some good laughs was mistakenly thinking she said her fiance's name was Hoover and he was from Canton. I asked if she would giving up teaching to make TV commercials for vacuum cleaners.