Eastlake North High School


Class Of 1969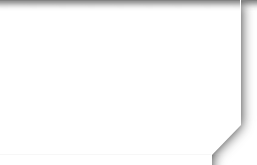 50th Year Reunion
Thank You
Thank you to everyone who attended our 50th class reunion on Friday and Saturday. Such a terrific turnout! A very sincere thank you for the cards and gifts, and to Gary Schlappal for the exquisite bowls he made and presented to Carolyn and me. We are overwhelmed! All of your kind words and gifts are very much appreciated. Planning the reunions has been a labor of love and your participation is really all the thanks needed. I hope you had a great evening visiting with everyone, reminiscing, and making new memories.
You are truly a "Superfine" class!
Love, Linda
A Big Thank You
(from Carolyn and Linda)
to the
Reunion Committee
Frank Margheret
Dennis Mormile - Golf Outing
Janet McDonnold Wysocki - In Memory Display
Pat Ryan Taylor - In Memory Display
Mary Ryder Patrick - Candy Suckers
Al Bindokas
Mary Ann Culek Sinkovec
Yvonne Dresser LaBonte
Rosemary Foley Turner
Joyce Katz McDonnold
Pat Rogus
Gerrie Ziegler Abshire
A Special Thank You
to those who supported us with
Donations!
Players Club - 50/50 Raffle
A 50/50 Raffle was held Friday evening at the Players Club with the proceeds to benefit relocation of the North High Veterans Memorial.
Janet McDonnold Wysocki was the lucky winner and graciously donated her winning portion to the memorial.
A donation of $308.00 will be given to the North High Vererans Memorial Committee from our class.
Thank you for your generosity!

Lost and Found
A ladies black jacket was found at the Patrican at the end of the evening.
The jacket is a Chico's Traveler with a red and gold pin.
If the jacket belongs to you, or you know who it belongs to, please contact us so we may return it.
Thank you!