Eastlake North High School


Class Of 1969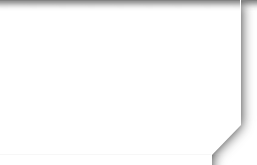 Judy Hofrichter Majewski
Profile Updated:
August 21, 2013
| | |
| --- | --- |
| Residing In: | Parma, OH USA |
| | |
| --- | --- |
| Spouse/Partner: | Tom Majewski |
| | |
| --- | --- |
| Occupation: | Customer Service & Sales for State Farm Agent |
| | |
| --- | --- |
| Children: | Katie born 1982, Lauren born 1985, Mike born 1988 |
Yes! Attending Reunion
Comments:
2010 has been a very interesting year. We're still hoping my son Mike will graduate from college this year. He's a super senior & hope it won't take another year. I've gotten together with Sally Kenerson & Diane Kosovich a few times this year. I went to 2 Browns games & they actually won .I went to one Cavs game & they lost(no surprise). Don't get me started on sports & how disappointing it's been this year but to quote a Clevelander's favorite saying, wait till next year. I went to a fan appreciation thing in Nashville because my friend wanted to go. It was very cool. We got to see a lot of great acts & drove to Graceland one day.I was never an Elvis fan when I was younger but I am now. I went to Orlando with my daughters & sister-in-law visit Universal Studios & Disney World. Everyone else is a Harry Potter fan & even though I watched all 6 movies before we went, I still didn't know as much as them. I still thought it was great, especially the Butter Beer. I know I'm getting old because one of my favorite things at Disney World is the Hall of Presidents. This year we're planning to go San Francisco to visit our daughters during my son's Spring Break. I hope to visit Sally in Canada. I guess she's trying to get together a group of us to zipline for our 60th Birthday. I guess it won't be too scary if I close my eyes. Wishing everyone a very Happy New Year.
Where did you attend kindergarten?
Dudley Park ( Is that possible?)
Elementary School:
Royalview/ Taft
Junior High:
Willowick Jr High
Posted on: Feb 16, 2021 at 4:33 AM
Posted on: Aug 18, 2019 at 3:57 PM
Hi Linda- I was talking with Sally today & she mentioned that you had reached out to her about the Reunion. I was wondering if you were thinking of going? I've been talking with Dona Larimer & we were thinking of going the night before the Reunion. I should have just checked to see if you were on the list but I didn't think of it until now. Let me know what you were thinking of doing. I hope all is well. Judy
Hi Sue- I just heard that you are working with my neice's mother-in-law. What a small world. Sorry I won't see you at the reunion. I had too much going on. Hope to see you soon