Eastlake North High School


Class Of 1969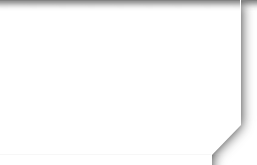 Michael Carr
Profile Updated:
August 4, 2020
| | |
| --- | --- |
| Residing In: | Hollowville, NY |
| | |
| --- | --- |
| Spouse/Partner: | Christine |
| | |
| --- | --- |
| Occupation: | Restoration Carpenter/ Timber-Framer |
Children:
Michael Joseph
Lynsey Anne
Timothy Michael
Emily Marie
Six Grandchildren, Wyatt Joseph, More…

Theo Everette, Alexander Michael and Prudence Marie, Althea Paten and Saoirse Patraw
Comments:
I received Conscientious Objector draft status the summer after graduation. I did my alternative service at Ohio State University Hospital. I was trained as one of the first pharmacy technicians and went on to training incoming folks to the program. I did a few years of different human services work but have been a full-time carpenter for most of the last 40 years. Most of my work is restoration/repair of historic buildings plus design and raising of timber-framed structures. I've been building furniture for even longer and most enjoy myself in the shop. In furniture and timber work I stick to traditional tools and techniques. I've taught a non credit course at the local community college on the history and evolution of timber framing in the Hud
School Story:
My last two years at North we're spent mostly in the Art department. Mr. Cody was a larger than life inspirational presence who has remained with me all these years. I have a memory of being after school my Senior year working on my portfolio when he came into the room with tears in his eyes to tell those of us there that Martin Luther King had been asassinated. He was a wonderful teacher and as it is with most gifted teachers the insights he helped us see spread far beyond the realm of art. My other fondly remembered teacher was Mrs. Knight whom I had through high school Latin.
Elementary School:
Longfellow
Junior High:
Eastlake Junior High and then Kennedy for9th grade
I'm so saddened to hear of Jay's passing. I've been trying for a few years now to reach out to him. In short he was my closest friend from 9th grade at J.F.K through graduation and into our early college years. I'm a little overwhelmed to condense all the memories we shared, the two of us and also my brother Dan and his brother Bob. We spent a lot of time together and shared plenty of mischief as well. I recall visiting Jay just before the Kent State disaster, driving on a whim to Toronto, hood surfing with Dan and Bob, the BB bandits (inside story that),and skipping school on Fridays to go out duck hunting at his families place on Pymatuning Reservoir. Laughiqng like fools at ducks coming into our decoys and skidding on the ice that formed after we set them out. The rifle team, going to practices driven by alternately his mom or mine. Borrowing some relatives GTO to take our dates to sr prom. We shared a love/hate with high school, the numbskull jock culture and petty nonesense. I would have never passed 9th grade Algebra without his help.
My condolences to all Jay's siblings and family. I would love to hear from his brother Bob and any bits of information about his later life.
Posted on: Dec 01, 2019 at 7:00 PM
Have taken my love of singing to a new ( to me anyway) by joining the Catskill Men's Glee Club. Singing 4 part harmony with 28 other like minded souls in an organization that has existed for over 100 years. I have also decided to stop gigging as a solo singer/guitarist. It's been 54 years since I started on that path with our 9th grade graduation from the then new Kennedy Jr High School. One thing I've learned repeatedly over all those years and dozens of other musicians is to know when to graciously leave the stage. I've developed some neurological issues with my right hand that make picking cleanly difficult. On another note, I was in Ohio last summer and ran into someone from our class that I never knew in school. Although not one of the "popular" kids in school I did enjoy school thoroughly. This fellow though hated HS. He was apparently teased and picked on quite a lot and it was disheartening to see how this experience had stayed with him for 50+ years. This encounter reinforced the fact to me that our actions have consequences good and bad that can reverberate for a lifetime.
Donald was a good friend of mine way back in 4th and 5th grade at Longfellow Elementary. I believe he lived close to the school and I recall going home with him for lunch a few times. All the best my long ago friend, Michael Carr