Eastlake North High School


Class Of 1969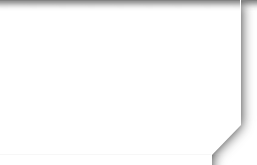 James Aring
Profile Updated:
July 15, 2014
| | |
| --- | --- |
| Residing In: | Altamonte Springs, FL USA |
| | |
| --- | --- |
| Spouse/Partner: | Noreen Aring |
| | |
| --- | --- |
| Occupation: | Medical Device Sales |
| | |
| --- | --- |
| Children: | David, born 1971; Jason, born 1976; Ryan, born 1978; Michael, born 1991; Brett, born 1992 |
Comments:
I. I didn't get to graduate from North due to family problems, but all my childhood memories are from all the wonderful kids from Willowick and Eastlake.
School Story:
Went to school in Florida and stayed here after I graduated. I miss my family in Cleveland but that's all.
Where did you attend kindergarten?
St. Joesph School, East Cleveland
Elementary School:
Royalview and Shoregate
Junior High:
Willowick Jr. and Kennedy Jr.
James' Latest Interactions
Sorry to break up the ' what a great guy Dick was' party, but I couldn't stand him or the group he hung with. As long as you adored him from afar, or were in his clique of friends, he was not a person to be admired.
I never met anyone as self centered as Dick when I spent my Senior year at Mayfield High. I was considered just another guy there. It turned my whole high school experience around for me. A better class of people went to Mayfield according to my older brother. He would know having graduated ahead of me in '67 at North.
I won't miss his 'better than you' attitude' or anything else about him.
Not a popular sentiment, mine, but honest, not PC, but I'm too old to worry what small minds, or any mind thinks of my opinion. I cannot believe I was the only person that felt the way I did.
Anyway, the slab comes for us all and once we're gone we are equal in the worm's point of view
Posted on: Sep 15, 2014 at 12:20 PM
Hey Tony,

I just wanted to thank you for your generous hospitality at the reunion. I think it just goes to show how friendships made in high school are some of the most lasting.

I cn't thank you enough for posting the the picture of Pat Prahin and me. I had such a crush on her growing up. She is still beuatiful, wouldn't you agree>

At the 50, MAKEYOUR HUSBAND COME WITH YOU! He must be a terrific guy if you fell in love with him.

Thanks again,

Jim
Hey John,

I just left a message with Bill Friel telling him that I'm flying up from Florida for the 45th reunion.

I have my airline tickets already. I am also going to see my siblings, I have a sister with Stage 3 inoperable lung cancer.

Between you, Dennis Poole, and Dave Mohr, I have the best memories of Kennedy Jr. and North.

I would love to see you and catch up. Think about it.

Your friend in pass-catching,

Jim