Eastlake North High School


Class Of 1969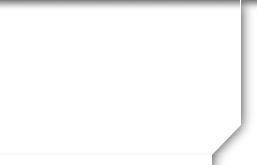 Gary Schlappal
Profile Updated:
April 15, 2010
| | |
| --- | --- |
| Residing In: | Boonsboro, MD USA |
| | |
| --- | --- |
| Children: | Anna - 25, PhD student studying neuroscience at UMD-College Park. Elizabeth - 23, Penn State Graduate. |
Comments:
Well, this is how it was for me - the learning disability dyslexia and we'll toss in speech impediment on top of that - elementary school (St. MM) was a nightmare (I would pray Sunday nights not to wake up Monday mornings). Jr. High, the same exact thing except I could take art. High school was better, there were some very good, thoughtful educators. Inevitably, I loved undergrad and grad school. Then years later when I was a professor at The School of Art of Chicago all the students and all the faculty - we were all the same. For the first time I felt "at home". Ironically my wife is a HS principal and I still feel very uncomfortable entering the building.
My favorite teacher back at North High was Mr. Danato - Through him I was first exposed to poetry and the short story. I found these so very engaging and interesting - but I didn't think anyone knew. At the final week of classes at North I recieved an award - for English - to this day my favorite award.
And the sports thing - well it was fun and challenging - but gee I just wanted friends, I wanted people to like me. I didn't want to let the fellas on the team down, the coaches, the school, and most importantly my Mom and Dad. And not on a team but I've been doing it almost every day since - running, biking, hiking, working out. I like to sweat.
Of course it was high school so there were many things to laugh over - my favorite - the senior year talent show. Diane Bidelman dancing to Hendrix's "Fire" (with a strobe light). Jack Wagner enters the auditorium with a bag of water balloons and proceeds to throw the balloons at Diane - now this is a visual thing with the strobe light breaking the image of the balloons in space and Diane wearing go-go boots not missing a beat continues to dance as the balloons break around her.
And I'll end with this - what I most remembered and appreciated were my classmates. There were so many of you who were kind and understanding to me and that can be very difficult for a 17-18 year old - but that's what I remember and most value.

Note: I won't be attending the reunion but I will be attending the football game on Friday.

To everyone that emails me, sorry it's taking so long to get back to you, no disrespect but I haven't been able to get back to you.
Posted on: May 07, 2020 at 11:48 AM
Congratulations Gary on being inducted into the
Eastlake North High Sports Hall of Fame. What an honor!
.. not remotely being a - social person ... Dick Hoban captured my admiration , respect and envy with his seemingly natural grace of navigating through the various groups in school with class ... he was the ' golden boy '. I did track him down a few years ago and showed up at his door - I had something I wanted to return to him ... we spoke for a few moments .. ..his voice and mannerisms were the same ....but, He will forever be frozen in my memories as that vastly gifted young man I met in high school .
I showed my artist granddaughter (taking a minor in graphic art at ASU) some of your work. She thought you are brilliant and loved the bowls. Wanted to share that with you.
Sad & very surprised to see this ....Diane and I had corresponded over these last 10 years ... we both took art in HS ...and I would occasionally send her books , articles, etc . Like many creative people she had a rye sense of melancholy about her that was reflected in her writings and art . .... farewell my friend
Posted on: Apr 13, 2017 at 4:33 AM
Posted on: Apr 13, 2016 at 4:33 AM
Posted on: Apr 13, 2015 at 4:33 AM
Thanks for the comment Dennis,.......I ve been at it for many decades now....pretty much all day ,every day ...then I take the work to a gallery or other...and it s gone .....I don't offen have a chance hear people s comments ...so , thanks, it was a nice surprise. .......yes, that also reminds me ...I have to change the images & up date my profile . Regards, Gary