Eastlake North High School


Class Of 1969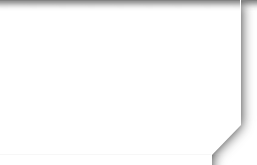 Mark Glover
Profile Updated:
April 6, 2020
| | |
| --- | --- |
| Residing In: | Wickliffe, OH USA |
| | |
| --- | --- |
| Spouse/Partner: | Linda (Anderson) Glover |
Children:
Matthew (b.1972) single again
Grandchildren--Mark-Jan (12) & Tim (10),
Brenda,(b.1974)married, More… Ron
grandchildren--Gaige (17), Garrett (14) & McKenna (10)
Jennifer (b.1976), single again
grandchild, Brianna (15) updated as of 12-2016
| | |
| --- | --- |
| Military Service: | Air Force |
Comments:
I went to work at Caterpillar after graduation. I won the military lottery, so I elected to go into the Air Force 70-74, I was a weather observer at Plattsburgh AFB in New York. Linda and I were married in 1971. When I left the Air Force I went back to work at Cat. until they closed in 1984. I worked in all of the machining, welding and assembly areas, then went into time-study, production planning and was a tool room machinist. During those years I completed a 4yr Mfg apprenticeship and also received a 2 year AB degree from Lakeland. My next job was as a time-study analyst, and then a manufacturing shift supervisor at Sunarhauserman, until they closed in 1989. I was supervisor in the Mr. Coffee filter plant until I was laid-off in 1991. Next I worked as a check processing supervisor at Ameritrust until they were bought by Society bank in 1992. Looking for stability and for a change of pace I drove a truck and trailer for J.B. Hunt from 1993 until 2005, over 1 million miles in the U.S. and Canada.
To fill in during the out of work time periods, I worked in a number of part time or temporary situations. I sold life insurance and mutual funds, and also commercial real estate, sold BBB subscriptions and made the donuts at Gallo's Bake Shop and was a sales clerk at Higbee (men's department). I was also the custodian at my church, Bethel Lutheran, for a few years.
I am currently working as a salesman at Small Tools in Euclid, OH.
In my off hours I sing in the Lake Erie College Community Chorus, we have 2 concerts a year at Morley Hall, a Christmas Vespers program and a Spring Concert.
I also enjoy doing genealogical research and have tracked down over 4000 of my relatives and ancestors. Until last year I had been playing basket ball with Bob Searer and Tom Orzack at Shoregate Elementary and then Jindra Park in Wickliffe. My knees can't take the pounding any more, so now I like to ride my bicycle in about a 5 mile radius around the neighborhood and to work. I also enjoy a ride along the Ohio & Erie Canal Towpath Trail, Chardon Bike Path,the Painesville bike path and rides thru Metro with walking side trips around Sunset Pond.
I also stay busy at Bethel Lutheran Church, by singing in the Choir, and serving as an elder, trustee, web master and on some other committees.
I like to read sci-fi and fantasy, and like those types of movies. I also like to put together puzzles. I'm still a Browns and Indians fan. Maybe some day?
The best of course is spending time with my 6 grandchildren. Brenda lives near Cincinnati, with her 2 sons and a daughter, Jennifer is in Mentor so we get to watch her daughter overnight a few nights a week since she works night shift as an RN at Lake West. It's harder to see Matt's two boys because he lives in Holland and speaks Dutch. We try to make a trip overseas every couple of years.
I look forward to seeing everyone at the reunion.
Where did you attend kindergarten?
Brown School- Euclid
Elementary School:
Shoregate School
Junior High:
Willowick Jr. Hi
Posted on: Dec 24, 2020 at 4:33 AM
Posted on: Jun 29, 2019 at 12:58 PM
Hi Joan and welcome.
Posted on: Dec 24, 2016 at 4:33 AM
I am Linda, Mark's wife and I was a year behind you, but I agree with Connie. I even remember you as so nice! I was terribly shy and must've lived such a sheltered life, that all of my school years are a blur cause I was so scared, felt as if I had no friends. ha ha. I think that's why I don't remember much and chose sect'y training up at the barns at South my senior year. (never even ended up using that tho) Anyhow--I think you, I and probably lots more--were in the same club (shy club) I don't miss school at all......