Eastlake North High School


Class Of 1969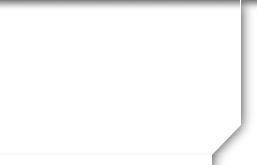 Reunion Invitation
North High School Class of 1969
Alumni and Friends
You are cordially invited to the celebration of our
50th Year Reunion
Friday, September 13, 2019
The Players Club at Lost Nation Sports Park - 5:00PM - Evening Social - Cash bar, food service available. Come early, come later, we'll be there! 38630 Jet Center Pl., Willoughby, Ohio 44094.
Saturday, September 14, 2019
Pine Ridge Country Club - Golf Outing - 8:30AM - 30601 Ridge Rd, Wickliffe, Ohio 44092 $38.00, 18 holes with cart. To reserve your spot, call or text Dennis Mormile at: (216) 904-1384.
Patrician Party Center - 6:00PM to 11:00PM - Family style dinner, cash bar, DJ, casual attire. 33150 Lakeland Blvd., Eastlake, Ohio 44095. Located between Beidler Road and E. 305th Street.
Cost for Patrician - $48.00 per person. Reservations required by August 31, 2019. Mail check and reservation form to: Carolyn Page, 123 Pinehurst Blvd., Eastlake, Ohio 44095
www.eastlakenorth69.com
Visit our class web site for updates. Please register, if you have not done so.
Questions? - Carolyn Page at: (440) 942-3536 or cjpage0615@yahoo.com
Linda Sandison Talcott at: (440) 479-8551 or ldtalcott@gmail.com



********************************************************************************

Reservation Form
Return this portion with your payment. Must be received by August 31, 2019.
Name_______________________________________________________________________
Maiden Name _______________________ Spouse/Guest (For Name Tag)_________________________________
Address_________________________________________________________________________
Phone ________________________ E-mail ___________________________________________
# Planning to Attend The Players Club Evening Social _________________________________
# Attending Patrician Party Center __________ @ $48.00 Total Enclosed $ ________________
Make check payable to: Carolyn Page Mail to: Carolyn Page, 123 Pinehurst Blvd., Eastlake, Ohio 44095